When we approached Chris Higgins, the Founder, Director and Principal AEP of OpentraX, to see if he could spare us a moment to talk to us about his professional journey, his business and how they use Nookal, he jumped at the opportunity.
He is incredibly enthusiastic about OpentraX, and after just one conversation, you will probably want to jump on a bike, climb a mountain or paddle a kayak just so you too can join in the fun!
---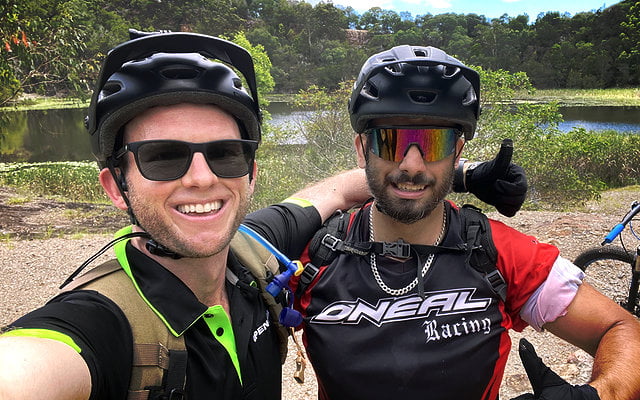 💡 The Inspiration Behind OpentraX
Chris began his professional life as a PE teacher, combining his passion and skills to motivate young people to enjoy being active. Growing up with a disability in his immediate family gave him a unique perspective and a desire to help people get involved in things they may not usually be given an opportunity to do.
While thoroughly enjoying his role in the classroom, he gradually realised that he wanted to take his knowledge outside the school gates. As a result of this realisation, he went on to study to become an Accredited Clinical Exercise Physiologist.
Once qualified, Chris ran several successful clinics until the global pandemic, when he packed it all in to grab life by the handlebars and make his dream of OpentraX a reality.
---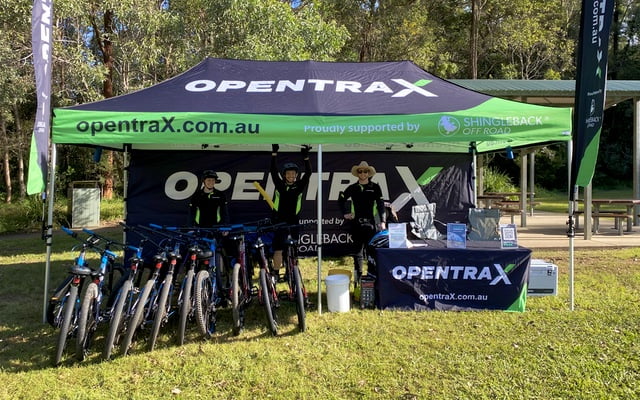 🚴 Allied Health Therapy With a Difference!
OpentraX offers a range of outdoor activities as a modality to deliver their allied health services, including RIDES©, KAYAKS© and HIKES©, BODY© and MIND©. They offer three bike riding programs, each designed to encourage participation and build each participant's capacity:
Skills-Trax – Teaches the core skills required for safe, fun biking. Skills-TraX is designed to equip anyone, from a beginner to an advanced rider, with the knowledge and skills to participate in a safe, enjoyable riding experience.
Social-Trax – Encourages biking in a social environment. Social-Trax is popular for participants who find it difficult in social situations and who could otherwise miss out on connecting with others.
Poké-Trax – Think Pokémon meets cycling. This program encompasses the love of gaming with biking, encouraging an otherwise indoor activity to the great outdoors. With Poké-Trax even the most sedentary hardcore gamers get on board.
Comprehensive, tailor-made allied health programs are an impressive feature of OpentraX. They are structured to ensure equality and a sense of enjoyment, with various options for first-timers and beginners through to advanced, more challenging programs for those who are ready.
On average, most of their participants will partake in around 10-12 sessions, including their initial assessment and re-assessment. Wet weather is no deterrent as OpentraX can move their outdoor sessions indoors, or the team can do house calls.
Flexibility regardless of the weather means they can still run through appropriate mobility and strengthening movements, ensuring that their participants keep progressing.
Chris and his team believe that it is essential that all participants can enjoy and feel comfortable in their surroundings while building confidence in their abilities.
💬 "The main aim of our programs is that participants enjoy their time with our practitioners. Building a strong working relationship with each participant means they keep returning. When that's happening, we are able to work harder, more effectively and achieve far better physical, mental, social, metabolic and learning outcomes for them".
---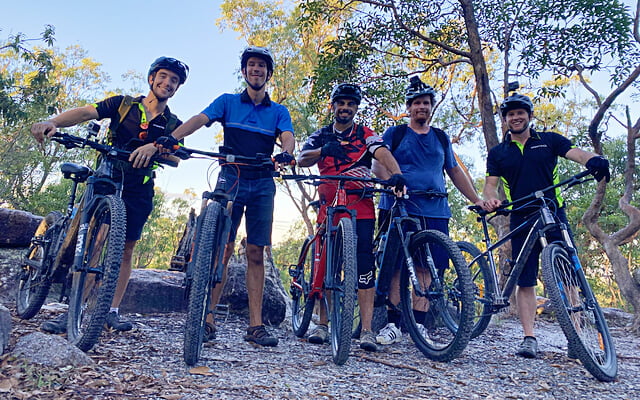 👪 OpentraX and Their Participants
Chris and his team established OpentraX with the idea that anyone could join regardless of age or ability. They have a range of participants, from those who join purely for fitness or social reasons to those who join to improve their mental health and help decrease their anxiety levels.
In the initial consultation, the team at Opentrax will work with each of their participants to determine the following:
Which obstacles their participant is currently experiencing.
What goals their participant hopes to achieve during their time with OpentraX.
How the team at OpentraX can customise a program to fit the participant's goals and abilities.
Finally, Chris and his team understand that some of their participants struggle with unexpected changes in their routines. Therefore they do their best to ensure the show can always go on and that appointments do not get cancelled.
---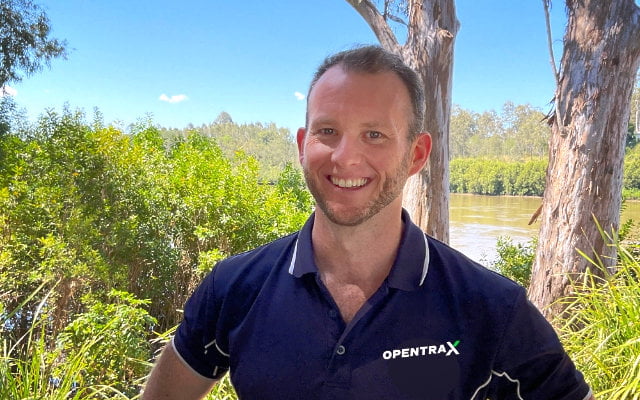 🔗 The Nookal and OpentraX Connection
When Chris first connected with Nookal, he was impressed.
💬 "I gave the Nookal team a wad of information, they each took independent notes, and at the end, they were like – 'Hey, is this what you were after?' They got all of this in one meeting, and they nailed it. This had not happened before, and I was very impressed."
The Integrations on offer from Nookal were a significant factor in Chris' decision to switch the practice management software for OpentraX.
OpentraX maximises participant's NDIS exercise physiology funding by using support to achieve significant outcomes, build capacity and improve lives.
NDIS is Australia's National Disability Insurance Scheme, and is an invaluable Integration for OpentraX as it plays a significant role within their business.
OpentraX often works with people who struggle with various mental, physical, or social complexities in their day-to-day lives.
Several Nookal Integrations alongside NDIS such as Mailchimp, Telehealth, Paypal and Stripe are key for OpentraX:
🚀 The Integration with NDIS allows the team at OpentraX to easily export bulk NDIS claims, reducing administrative time and improving efficiency.
📧 Chris and his team use Mailchimp to communicate with their clients, allowing them to share messages with their clients effectively and efficiently.
☎️ Telehealth is another essential Integration for Chris and his team that they use when appropriate for specific participants.
💳 And finally, Paypal and Stripe assist OpentraX in streamlining online payments for their sessions and these are often used in conjunction with Telehealth.
Chris values the variety of reporting options offered by Nookal. He knows the importance of focusing on the well-being of his team, so he often generates performance-linked reports to gain insights into how his team are tracking to help prevent staff burnout.
Reporting from Nookal allows Chris to gather data and information regarding any facet of his business, from financial information to marketing insights.
---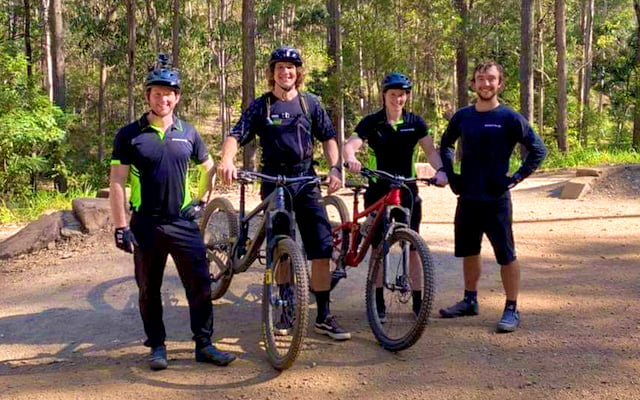 🚀 OpentraX Knows No Limits!
Chris and his team at OpentraX use Nookal in their day-to-day operations, ensuring they can concentrate on their programs and participants without being distracted by an overabundance of administration.
Chris is proud to provide a social environment that encourages friendships and conversation and is a firm believer that:
The ONLY thing that can limit you is your mind!
Be sure to check out the complete, exciting set of activities, including biking, hiking and kayaking, that are all available at OpentraX: https://www.opentrax.com.au
---
💬 Join the Discussion
If we've interested, informed or inspired you with this article, we'd love you to share your thoughts and opinions with us in the comments section below.