At Nookal, we pride ourselves on adding to the number of Integrations we offer, and we are delighted to announce that we have added SimpleSet for you to take full advantage of.
SimpleSet offers an industry-leading exercise prescription service that works seamlessly with Nookal to deliver an exceptional experience and great functionality.
---
🙋 What is SimpleSet?
SimpleSet is modern, flexible exercise prescription software founded in 2009 for healthcare professionals to be able to create customisable exercise programs for their clients.
SimpleSet covers a vast range of allied health specialties including Physical Therapies, Women's Health, Post-Op/Rehab care, Pilates, Yoga, and many more.
---
🖇️ Nookal and SimpleSet
Nookal and SimpleSet help to provide more flexibility and options for creating your Client's exercise programs and how you can work with them to achieve their health-related goals.
Setting up the Integration with SimpleSet and Nookal is straightforward. It should only take a few moments, and once completed, it will enable you to add specific exercise programs and charts to your Client's Clinical Notes at a touch of a button.
---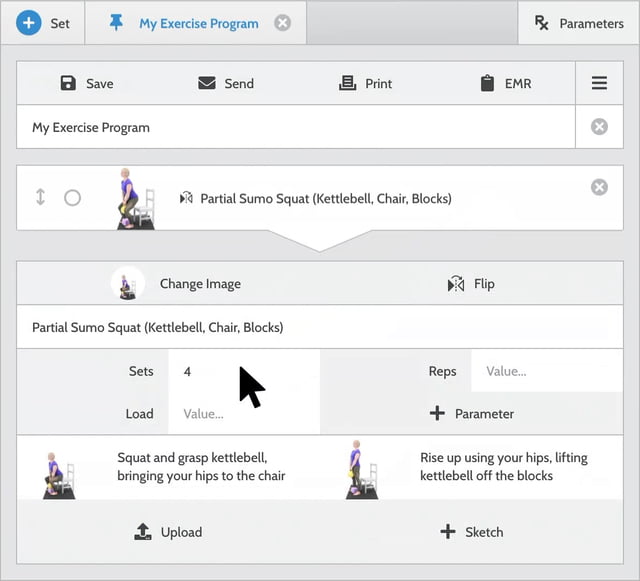 💡 The Benefits of This Integration
Setting up the Integration between Nookal and SimpleSet is straightforward.
When you assign exercise programs, the exercise videos will automatically be uploaded to your Nookal account.
Once you have added a Client to Nookal, you can view them via your SimpleSet account through a link in Nookal.
You can easily sync SimpleSet exercise programs to your Clinical Notes within Nookal.
Nookal and SimpleSet are both cloud-based, meaning you can always access your SimpleSet exercise programs via Nookal.
---
🚀 The Main Features of SimpleSet
SimpleSet offers thousands of categorised exercise videos and educational documents which can be edited and quickly uploaded to your Practice Management Software.
The capability to upload your own videos and educational documents should you wish to do so.
The ability for your staff to be able to share Clients' exercise programs so that they can collaborate and help ensure each Client receives seamless care and service.
Tools such as Outcome Measures and Telehealth, alongside videos and articles so that you can provide comprehensive reports for your Clients, showing them their progress while allowing for direct feedback.
SimpleSet allows clients to do the exercises in their own time and environment with the benefit of knowing that their program has been designed explicitly with their goals in mind, helping to ensure a positive outcome.
SimpleSet offers a range of subscription-based options designed to meet your requirements regardless of how many health professionals you have within your clinic.
Combining Nookal with SimpleSet allows your Practice Management Software to take your services to the next level.
Check out SimpleSet at https://simpleset.net for more information!
To get started connecting, check out How to Integrate SimpleSet with Nookal.
---
💬 Join the Discussion
If we've interested, informed or inspired you with this article, we'd love you to share your thoughts and opinions with us in the comments section below.