What do you get if you combine hard work, a very experienced physiotherapist, a sound business mind, and a half-completed PhD?
You get Michael and Jo Gilbert, the creators and founders of Fizzio For Life.
Jo is a talented business manager, and Michael is an experienced and qualified physiotherapist. Together they help to lead the team at Fizzio For Life, so we were very fortunate that they generously gave up some of their time to share their story with us.
---
🚀 Space Politics and Tractors 🚜
Before Fizzio For Life took off, Jo worked in a range of customer service and administration roles while studying for her PhD focusing on space technology politics.
Michael had always wanted to drive tractors and join his father in the sugar cane industry; however, he changed directions after a stint playing and coaching rugby.
That change prompted an interest in physiotherapy and rehabilitation, eventually leading him and Jo to launch Fizzio For Life.
---
💡 How Fizzio For Life Began
After Michael qualified as a Physiotherapist and an Exercise Physiologist, he worked in hospitals and private clinics until 2011, when Fizzio For Life came to fruition.
A short time after starting their business, Michael and Jo found themselves working 14-hour days, six days a week.
As the business rapidly expanded, it became apparent that their small one-roomed practice no longer cut the proverbial mustard. So Jo and Michael set out to find a new space and were lucky to discover the perfect state-of-the-art premise right in the heart of their community.
Due to the ongoing success of the clinic and their growing family, Jo soon put her PhD on hold and focused solely on helping to manage their business.
It was not too long before Michael and Jo found themselves in a position where they could take on more staff and increase the number of services available at their clinic.
Their range now includes General Physiotherapy, Telehealth, Cancer Rehab, Pregnancy/Women's Health, Hydrotherapy, Clinical Pilates, Exercise Physiology, Lymphoedema Management, and NDIS Services.
---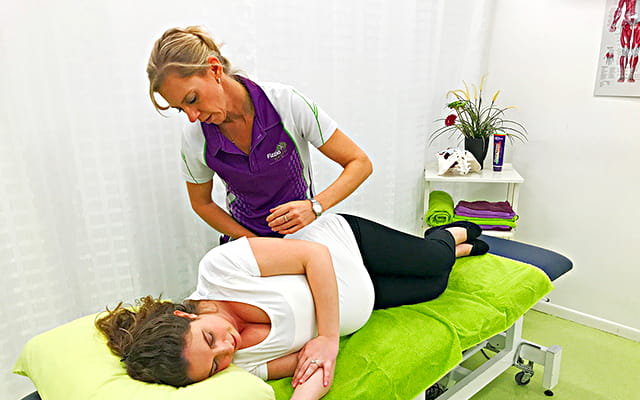 🔗 Why Fizzio For Life Is All for Nookal
As Fizzio For Life grew, so did the number of administrative tasks that needed to be completed daily.
So Michael and Jo came to the conclusion that they needed reliable, efficient practice management software to assist them.
Initially, they tried two other clinic management systems to help them, but once they found Nookal, they have never looked back.
They found that Nookal offered a much more efficient process for submitting Medicare claims as well as providing a range of online payment options.
As a consequence of them switching to Nookal, it has helped to significantly improve their clinic's efficiency and allowed them to offer extra services such as online payments and Telehealth.
---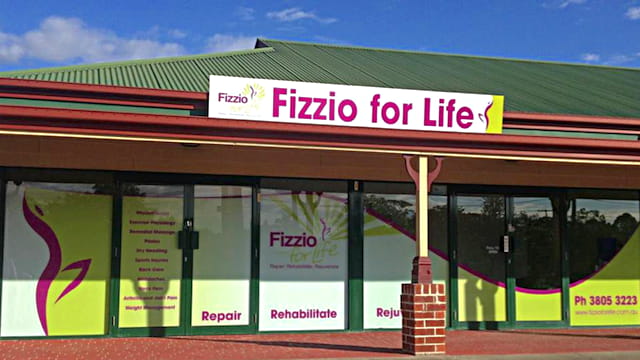 🌐 Fizzio For Life: Pandemic Mode
When the global pandemic hit in 2020, Jo, Michael, and their team could pivot and adapt quickly to the challenges. They were grateful for the Integrations and features that Nookal provided, which they could utilise to support them over this time.
The team took this pandemic extremely seriously, and as a result, the decision was made for Fizzio For Life to temporarily close its doors.
However, thanks to Nookal's integrations for Telehealth, clients did not have to miss out.
💬 "We used Telehealth solely with our patients for about eight weeks. The Fizzio For Life team were amazing, and Nookal made it so easy to transition" – Jo Gilbert
During this time they wanted to ensure that their patients could still experience a user-friendly experience and so they also took on board the following initiatives:
💳 Stripe – to allow for easy online payments, and enable Telehealth clients to pay for appointments easily despite the clinic being closed.
🛍️ An Online Shop – meaning that they could still supply their customers with therapeutic consumables that they would have been unable to collect in person.
---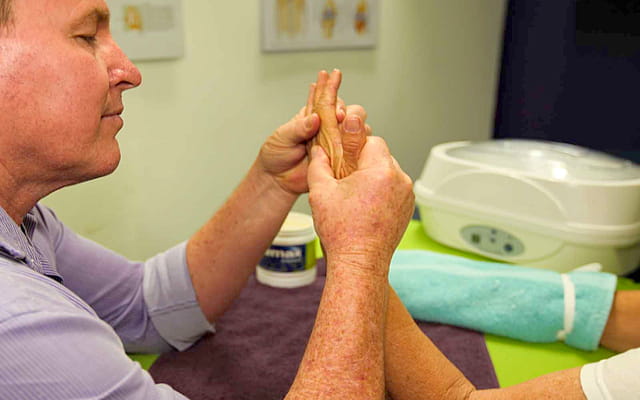 🧘 It's Time To Get Fizzi-cal!
At Fizzio For Life, patients are encouraged to purchase passes for classes such as pilates and exercise sessions. Allowing patients to be able to pre-purchase passes benefits both their patients and their clinic.
The benefits of passes include:
Ensuring Patient Confidence
Patients know their classes are booked, so they are not concerned about missing out.
Practitioners are Paid in Full
Upfront payments mean staff are covered for any potential no-shows.
Front Desk Congestion is Reduced
There is less need for patients to congregate unnecessarily around the front desk and the waiting room.
---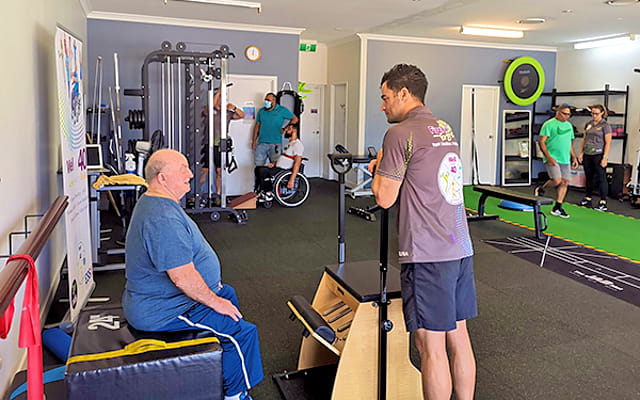 👪 A Strong Community
Fizzio For Life is proud of its community, and they welcome a diverse range of patients and thrive on their success stories.
It was challenging for Jo to narrow down one or two stories; however, she did share this insight with us.
💬 "For some of our patients, success can be as simple as attending dancing again or getting up off the floor if they fall! We have a lot of older patients who are now more comfortable travelling, moving and socialising. These small things can significantly impact people's quality of life, especially as they age." – Jo Gilbert
Nookal being cloud-based is a valued advantage to Jo and Michael, as they can be happily out on a boat in Moreton Bay but still be able to connect to their clinic to ensure all is running smoothly.
💬 "As a business builder, you need the capacity to be off-site – and Nookal offers Michael and I exactly that." – Jo Gilbert.
Michael and Jo are passionate about Fizzio For Life, their patients, and Nookal.
---
💬 Join the Discussion
If we've interested, informed or inspired you with this article, we'd love you to share your thoughts and opinions with us in the comments section below.