Shay McLeod, Director and Senior Physiotherapist at Symmetry Physiotherapy, gave up a few minutes of his time for us to share his story, including how he and the team use the cloud-based Exercise Prescription platform Physitrack to help improve client outcomes and experiences.
Shay graduated in 1999 with a Bachelor of Physiotherapy from Otago University in New Zealand, and in 2006 he completed his post-graduate studies in Physiotherapy at La Trobe University. Over the years, he has worked extensively in private practices worldwide, including in New Zealand, the UK and Australia.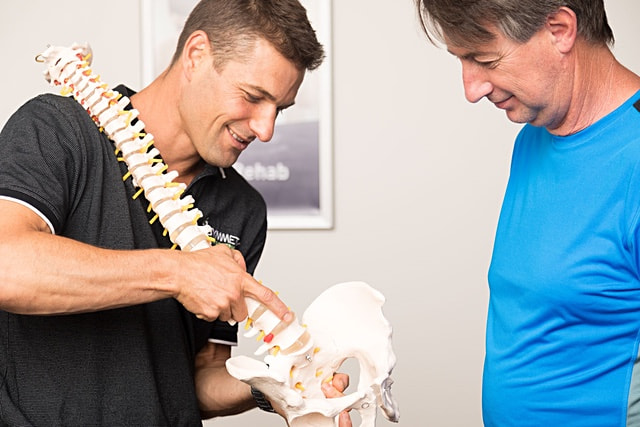 Most of Shay's time at work is spent attending to his professional delegations within Symmetry Physiotherapy and participating in clinical research.
Outside work, he spends time with his family and enjoys his personal/professional interest in endurance sports. He enjoys adventure racing, and in 2019 he qualified and competed in Hawaii's World Ironman Triathlon Championships.
Symmetry Physiotherapy uses Nookal as their practice management software, and it is through this connection they have been able to integrate Physitrack into the daily operations of their clinic.
---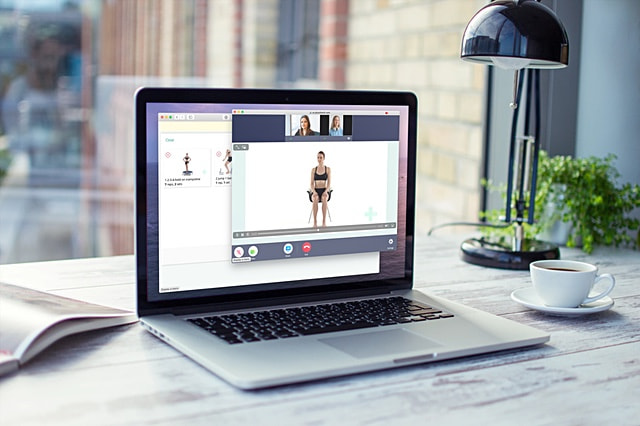 🙋 So, What Is Physitrack?
Physitrack is a digital healthcare company that allows healthcare practitioners, hospitals, private clinics and workplaces to access a wide range of resources, including exercise videos, outcome measures and telehealth solutions.
Since 2012, Physitrack has built a library of over 15,000 videos that practitioners can easily use to create a suitable/specific exercise program for patients. It also helps measure patient outcomes and adherence to their programs.
The inbuilt features of Phyistrack allow practitioners and patients to communicate easily in real-time via video calling or messaging so that they can report on how they are progressing and provide direct feedback to each other.
Physitrack collaborates with clinical experts worldwide to create program templates that can be sent via email or printed, making them accessible to everyone.
Physitrack is now used by over 100,000 healthcare professionals worldwide.
---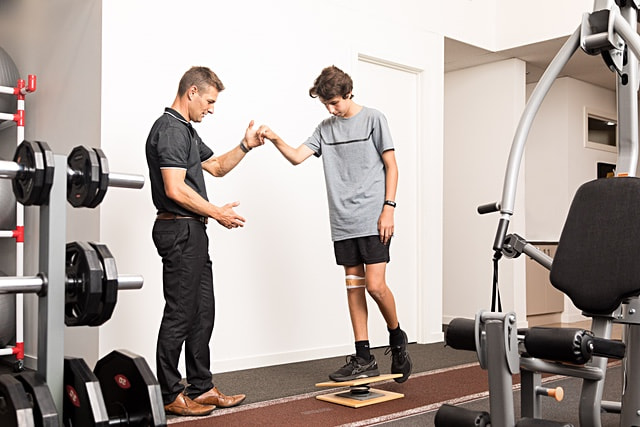 💡 How Does Symmetry Use Physitrack?
💬 "Over 55% of Initial Physiotherapy Consultations seen at Symmetry Physiotherapy in 2021 were prescribed an exercise program via Physitrack." – Symmetry Physiotherapy
The team at Symmetry Physiotherapy use Physitrack daily with their patients during appointments, using that time to view and explain various exercise videos.
The aim is to ensure that once their patients leave the clinic, they are confident enough to complete their exercise programs in the comfort of their own homes.
Physitrack allows the team at Symmetry to answer any questions that arise regardless of the patient's location. Shay and the team can use Physitrack to track and measure their patient's outcome measures, providing an in-depth breakdown of how their patients are progressing.
Using Physitrack Shay and his team are able to upload their videos to work in conjunction with the numerous resources and videos already available.
---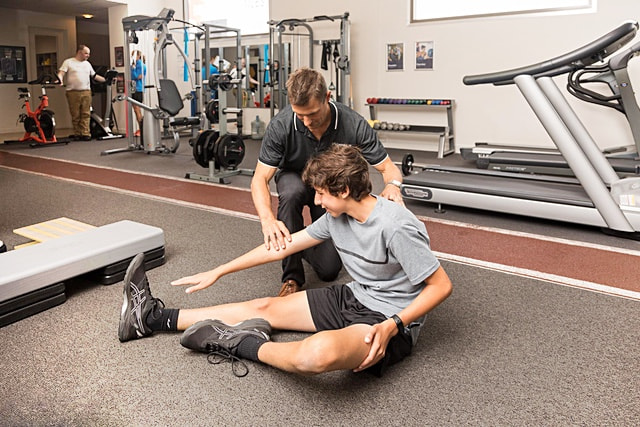 3️⃣ Never Underestimate the Power of 3
Symmetry Physiotherapy is an avid user of both Nookal and Phyistrack. Integrating Physitrack with Nookal enables the Symmetry Physiotherapy team to prescribe and upload exercise programs easily.
Every time an exercise/program is uploaded, it becomes a part of the patient's profile in Nookal. That is important to the team at Symmetry because:
It allows them to see their patient's history of exercises should they need to produce this information for medicolegal reasons.
It allows other practitioners within their clinic to see the past exercise history of any patient.
With Nookal and Physitrack talking to each other, the integration is seamless and convenient for Nookal users like Symmetry Physiotherapy.
---
🧐 Ready to Learn More?
Learn more about integrating Physitrack with Nookal Practice Management Software:
---
💬 Join the Discussion
If we've interested, informed or inspired you with this article, we'd love you to share your thoughts and opinions with us in the comments section below.