At Nookal, we are always on the lookout for new and innovative integrations, and we are thrilled to announce that HotDoc is now available for you to take advantage of.
---
🙋 What is HotDoc?
HotDoc is an Australian-based platform that promotes patient engagement by providing a user-friendly booking service.
Through this service, patients can conveniently search for and book appointments with the healthcare service they need in their preferred location. HotDoc provides Allied Health clinics access to over 10 million patients.
---
🔗 Nookal and HotDoc
Appointments created via HotDoc will automatically appear in your Nookal Diary, providing you with an efficient and streamlined process.
Incorporating HotDoc as a part of your clinic operations could assist your clinic with obtaining new patients and retaining existing ones.
---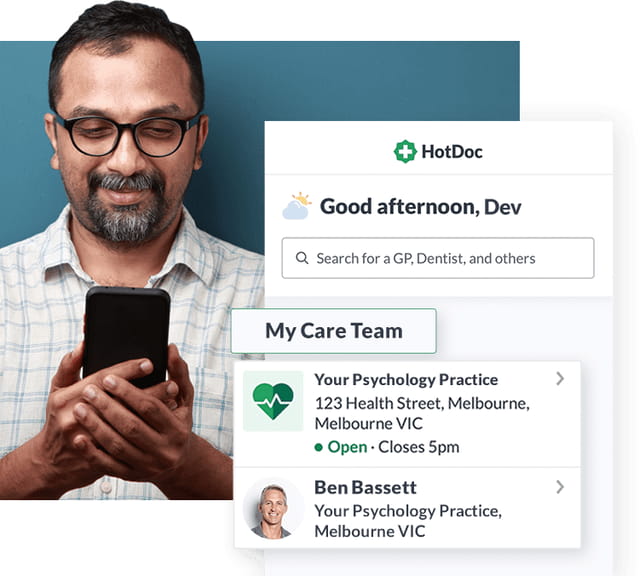 ✨ What Are the Advantages of Integrating?
Once an online booking has been made via HotDoc, it will automatically appear in your Nookal Diary.
Expand your patient base by getting exposure to over 10 million patients who are using HotDoc.
Easy-to-use filters help patients search for your practice by specialty, location, opening hours, practitioner gender and language.
Your practice is automatically saved to your patient's 'Care Team' in HotDoc for easy access the next time they need an appointment.
Saves on reception time by allowing patients to book directly through the HotDoc app for their subsequent and new appointments.
Connecting Nookal with HotDoc allows you to take your clinic and the services you offer to your patients to the next level.
Learn more about the benefits of HotDoc for Allied Health.
To begin connecting, take a look at Connecting Nookal to HotDoc.
---
💬 Join the Discussion
If we've interested, informed or inspired you with this article, we'd love you to share your thoughts and opinions with us in the comments section below.